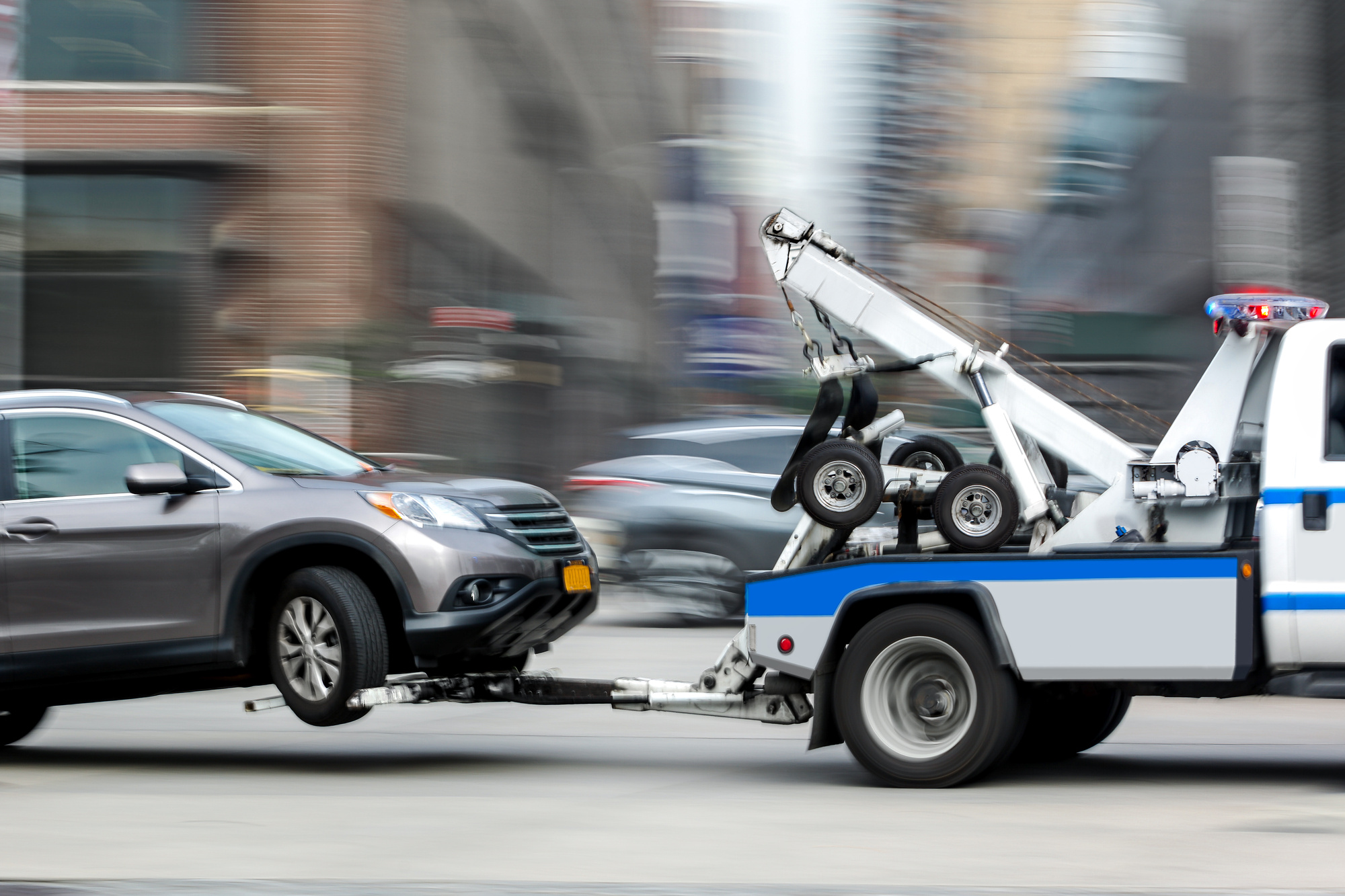 Tow trucks were created by Ernest Holmes Sr. and there's a museum dedicated to his creation of the tow truck in Chattanooga, TN. The tow truck industry is a public service that helps remove damaged or abandoned cars from a breakdown, accident and other scenarios where a car is stranded and can't move on its own.
It's essential for a tow truck company to insure its trucks and tow truck insurance can be difficult to navigate. Keep reading for a guide to learn about two truck insurance info and the 5 things you should look for when getting insured.
1. Tow Truck Insurance Types of Coverages
There are five types of tow trucks and seven essential insurance coverages. This is a lot of information at once and may seem like an overwhelming decision as a tow-truck business owner.
First, it's important to learn the ins and outs of the different tow truck coverage options so that you can figure out which you need to consider looking further into getting for your business.
General Liability Insurance
General liability insurance is well-known amongst all businesses because it is used for protection against lawsuits.
For example, if a person on the property trips and falls on our property, you could be sued or held responsible for paying the damages without this insurance.
Tow Truck Liability Insurance
This insurance is similar to personal auto insurance where it protects you in case there is an accident. If you or one of your tow truck drivers causes the accident, it's important to have this insurance because they will pay for any repairs or expenses for the person whose car you hit and caused physical damage.
Physical Damage Insurance
This covers if you or one of your tow truck drivers gets into an accident, whether it's your fault, the driver's fault or someone else on the road's fault. Physical damage insurance will pay for any repairs caused by the accident.
Garagekeeper's Insurance
If you have other people's cars or trucks that have been towed onto your property, they are your responsibility.
You need garagekeeper's insurance to help protect you if someone else's car is damaged on your property, so you don't end up paying for it.
On Hook Insurance
Tow trucks involve moving a damaged or broken down or out of the gas car to your garage. This insurance will cover if one of the vehicles you are moving is damaged while being attached to one of your tow trucks.
Cargo Insurance
This insurance protects the belongings in someone's car on your property.
For example, if someone leaves their purse or cellphone or laptop in their car when it's towed, and then it's stolen off your property, it is covered by this type of insurance coverage.
Worker's Compensation
Worker's compensation is key coverage and common amongst the most business's because it protects you and your company if one of your workers is hurt while on the job. This insurance covers any associated medical expenses with the injury and paid medical leave.
2. Factors of Tow Truck Insurance Info
The price of your policy is affected by multiple factors of your tow truck business. The main factors are the size and scope, but the insurance agent will look at multiple others.
It's important to have all possible tow truck details ready for the insurance agent so you can get everything you need from the start.
These factors include:
Location
Your towing radius
Age of your business
If you store vehicles on your property or not
Do you provide other services besides towing?
Types of tow trucks you have
How many trucks you have
Qualifications of your tow truck drivers
Your loss-run history (Example: Numbers of claims or accidents you have)
Number of speeding tickets or traffic violations by your tow truck drivers
Though these may seem like an overwhelming number of factors, if you have this information ready it will make the process of figuring out your rate go a lot smoother. Providing all the information right from the start will be helpful for you and the insurance agent.
3. Bare Minimum Won't Cut It
Tow truck insurance agents want to make sure you're aware of your limits of coverage. You want to make sure you have enough coverage, so your business is fully protected. The ratio or price may be higher, but if something happens, insurance will help make sure that your business stays on its feet.
If you're looking at the bare minimum price of insurance, you may end up paying even more in the long run. You want to protect your business and it may cost a little extra to do so, but it will be worth it.
4. How Can You Save Money?
There a couple of ways you can save money on your tow truck insurance. Most are surrounding lowering risks, safety precautions and reducing your number of claims.
Some additional tips for your tow truck insurance info include:
Written safety policies
Raising your insurance deductible
Ask the insurance agent about discounts
Tow truck maintenance should be a priority
Regular safety meeting with your tow truck drivers
Process for pre-trip truck inspections
Don't use insurance for smaller claims
Reliable and safe tow truck drivers
All of these are ways you will seem like less of a risk to an insurance agent.
5. Check Out Your Options
There are so many options for tow truck insurance. It's important to look at all your options. That way, when you come prepared with all the information the insurance agent needs, you can get multiple quotes.
You can then take back each quote and compare what will not only give you the best coverage but the best price for you and your business as well. The most important thing is that your business is fully protected so that if anything happens, you are fully covered, and the business will bounce back.
Get Covered
If you consider these important things to look for when you are shopping for tow truck insurance info, you will be able to find the best rate and coverage for your tow truck business.
Tow truck insurance is essential because there are multiple risks involved with driving a tow truck. It is no easy task to learn how to drive a tow truck and you want to make sure you are prepared for any accident or mishap.
Find the right tow truck insurance for you today or keep reading the most up to date news in the automotive world!