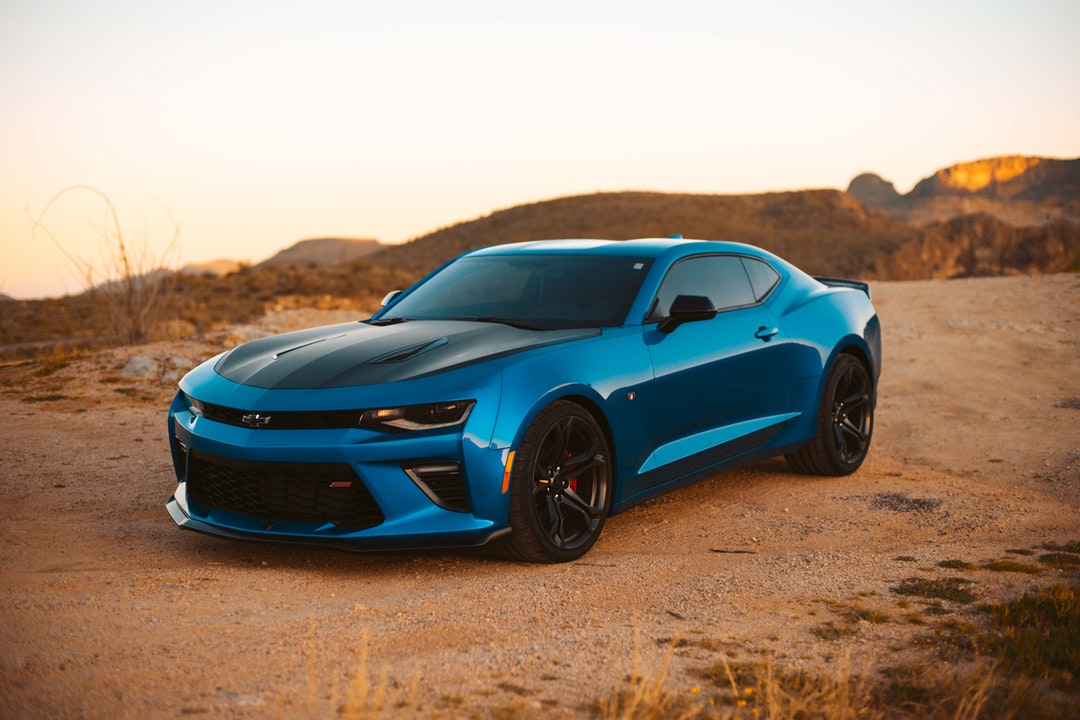 There's no question that Chevrolet has been a consumer favorite for the last 106 years of its existence.
With being one of the original American made manufacturers,  their car designs have blended class, performance, and reliability, which is why classic cars such as the Corvette, Bel-Air, and Camaro have been staples of historic Americana.
Over the years, Chevy has developed many makes and models that have turned into instant classics and have captured the attention of plenty of car collectors worldwide.
This begs us to ask the question, what are the best Chevrolet vehicles ever to hit the market? Find out as we guide you through the company's history of successes.
1. 1959 Chevy Impala
The Chevy Impala shared the same nameplate of its predecessor, the Bel-Air, in which it eventually got its own line-up production during 1959. The '59 Chevy Impala screamed originality, sleekness, and progression back in its day. Infamous for its rear bat wing-like rear tailfins,
This car has been a sought after collection car for years and has been known to bring over $100,000 at auction.
2. 1965 Chevy Corvair Corsa
The Corvair Corsa was in a league of its own. The original 1964 Chevy Corvair as its predecessor but was scrapped due to its unsafe swing-axle suspension oversteer problems. 
This prompted General Motors to switch to a fully independent suspension, and less than a year later the 0965 Chevy Corvair Corsa model was introduced.
This legendary beast—equipped with a 180 horsepower turbo-charged rear engine and a 4-speed transmission was a real show stopper. Not only did it pack 180 horsepower, but it was also equipped with bigger brakes, stronger differential gear, and significant chassis refinements. 
The Corvair Corsa was the first of its kind to offer big braking, stellar handling, and big motor performance unlike any other car of the time. 
The 1965 Chevy Corvair Corsa was commonly dubbed the American style Porsche.
3. 1970 Chevy Chevelle
It's no secret that the 1970s was the peak of the muscle car era. Amazing cars came out like the Chevy Blazer, Grand Torino, and Mercury cougar, but the 1970 Chevelle SS was the leader of the pack back in those days.
The '70 Chevelle was a power-hungry monster pushing 450 horsepower and 500 ft. Lbs torque the designated RPO Z15 was indeed the king of the streets. Due to emissions requirement standards changing in the U.S., the 1972 model was dumbed down with LS5 engine only producing  270 horsepower.
4. 1987 Monte Carlo SS
The '87 Monte Carlo was a car that pushed the limits and defining a change in the auto industry back in the mid-80s.  This was the car of NASCAR, and we can go back in time and see Dale Earnhardt revving up the engine of this 80's auto masterpiece.
Its unique three-sided rear windows and iconic maroon plush seats will bring you back in the day when the culture of the '80s were good times.
5. 1963 Chevy Corvette Sting Ray
the 63′ Corvette Sting Ray had it all. The split rear windows, front, and back body bulges and its iconic 'Vette dual rear lights are the definitions of classic.
Its design was faster and lighter and handled better than any other Corvette that had been manufactured at the time. This was made possible from its newly designed independent four-wheel suspension and its 327 V8 engine that pushed out 360 horsepower. That's a lot of horsepower for a coupe that weighed in at only 2700 lbs.
6. 1967 Chevy Camaro Z28
This vehicle was Chevy's big competition for the Ford Mustang and boy did this bow-tie beauty deliver.
The first-gen Camaro had a body style, unlike any other car at the time, with its pillarless windows and hidden headlight design. The 290 horsepower behemoth came with front disc brakes and the optional positraction system.
Only 600 models were made for this year, which makes the '67 model rare find and has sold in auction for over $100,000.
7. 1990 Chevy Corvette ZR-1
When The Chevy Corvette ZR-1 debuted at the Gevena Auto show in 1989, it really turned some heads with its aggressive design coupled with a high level of performance and sophistication.
The introduction was a sureshot of competition for other European exotic cars like the Ferrari F40 and the BMW M1.
This car was manufactured to go fast with its 380 horsepower 5.7 lt5 V8 engine and excelled in handling with its braking and steering upgrades Supplied by Lotus engineering.
The once dubbed "Chevy from hell," will always certainly turn heads even today.
8. 1968 Chevy Nova SS 396
This was the piece de resistance on the drag strip in the late '60s. This little car boasted an L78 378 375 horsepower engine borrowed from its sister car the Camaro and boy did it perform.
The great thing about this car was that it was known as an economy car and was readily one of the most affordable undercover muscle cars for its time. It shared the same front clip as a Camaro. You can kind of see the Nova SS as Camaro's little brother.
9. 2006 Chevy Corvette Z06
The most recently manufactured model to hit this list is the 2006 Corvette Z06. This beast is the cream of the crop when it comes to power, performance, and speed.
Equipped with an LS7 427.6 cubic inch V8 small block, which produced an impressive 505 horsepower, shot this beast out of the gates, which gave it a top speed of 180 miles per hour.
Now that's fast!
The 2006 Chevy Corvette Z06 is the king of supercar performance in the automotive world and has instantly set its foot as bow-tie legend without a doubt.
10. The 1955 Chevy Bel-Air 4-door
When it comes to the word Chevrolet, you really can't say that word without a Bel-Air coming to mind. This car is the pinnacle of the Chevy legacy and the vehicle that brings such prowess and sophistication.
This was the car that introduced Chevy's iconic small-block V8 engine. Its beautiful tail fins matched with metal and chrome have made this car a sought after car for collectors and has been a glowing symbol for 1950's American culture ever since.
Is The Best Chevrolet Yet to Come?
Just reminiscing on these cars and seeing their prowess, beauty and sophistication can bring a tear to any car collector's eye. With so many great innovations coming out in today's auto industry, do you think the best Chevrolet is yet to come—or do you think the best there was will stay in the past?
If you enjoyed this article, stop back for more car related content!