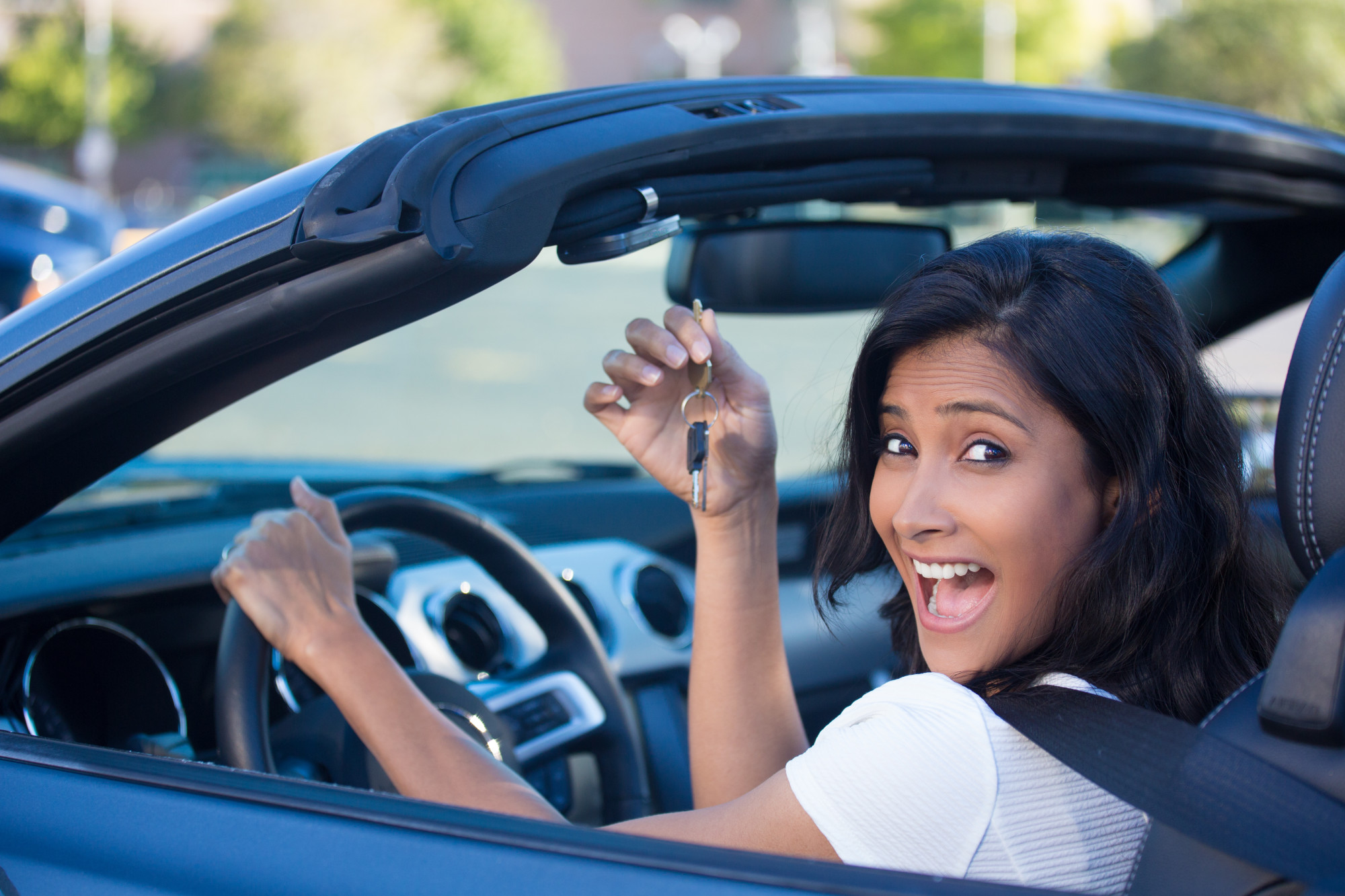 The average age of cars on the road is 11.8 years. This means there's almost always a demand for pre-owned cars.
If you're planning on upgrading to a new make and model, this is great news! Dealerships will happily let you trade your old car in. But if you've never gone through the trade-in process, you're likely asking yourself, "how does trading in a car work?"
Luckily, the process is simple and you'll be in and out of the dealership with your new keys in hand in no time. Here's what you need to know.
Always Prep Your Car First
Before going to a dealership, you'll want to give your car a little TLC. Wash and wax the exterior, clean the windows, and vacuum inside the car. You can also use plastic or leather conditioning wipes to remove grime on door panels and dashboards.
Remember, dealerships always take the condition of your trade-in into consideration before giving you an offer. The better your car looks, the higher that price will be.
That said, you don't have to go totally crazy. You can leave any light scratches and minor blemishes in place. They won't change the value dramatically and most dealerships won't even bother fixing those minor issues before putting the car up for sale on their lot.
They'll Appraise the Vehicle
Dealerships have their own standards for what they want in a trade-in vehicle. This means their mechanics will do a full appraisal on-site when you trade it in.
You can expect the process to take as much as an hour. During that time, they'll run diagnostics on the engine to make sure everything is in good shape. They'll also look at the physical condition of the car and take a short test ride to see how it's handling.
The better they understand the condition of your car, the easier it will be for them to come up with a fair offer.
You're Free to Accept, Decline, or Think About the Offer
You may be pleasantly surprised by the offer or you may end up feeling short-changed. Regardless of their offer, you don't have to accept.
You can take time to think about it if you need to. Dealerships will let you know how long their offers are good for after the appraisal. This gives you time to shop around and get offers from other dealerships in the area.
If a dealership offers you a higher trade-in value, you could try using that offer to counter with your original dealership.
Look at the Trade-In as a Completely Different Transaction
Try to negotiate the sale price of the new car before getting your trade-in appraised. This will help you figure out just how low the dealership is willing to go on the new car.
You're effectively selling your car to the dealership. You'll still want to haggle prices down on your new car. Treat the two processes as separate transactions and you'll find that far easier.
If you handle the trade-in at the same time, they may not negotiate as much as you'd like.
Once you're happy with the sale price of the new car, start the trade-in process. Remember, you don't have to settle for their first offer. You can always take a day or two to think about it or shop around at other dealerships.
A Word of Caution
Trading in your car isn't going to get you the highest value possible. Remember, the dealership wants to make as much money as possible. This means they won't give you the exact value of your car and they may even try to haggle you down on the trade-in value.
If you're looking to make as much money as possible on the sale, consider selling the car to a private buyer.
The Dealership Will Help Settle Your Loan
When you trade your car in at a dealership, you get the benefit of working with their finance department. This means they'll be able to handle all the necessary paperwork and contact your loan provider to pay off what you owe.
All you have to do is show up. Keep in mind that it can be helpful to bring your lender's contact information with you to the dealership. This will help speed up the process so you can get behind the wheel of a new car faster.
Don't Dismiss the Idea of Leasing a Car
If you're the type of person who loves to get into the newest cars as often as possible, you may also want to consider a completely different type of ownership experience.
Leasing a car lets you get behind the wheel of a new make and model without assuming the burden of owning it. According to this car lease guide, you get the car for 24 to 48 months and make monthly payments during that time. These payments are often lower than standard auto loan payments, potentially saving you money.
You can even trade your current car in for one you can lease! The value of your trade-in gets applied as a down payment on the lease. Depending on the value of your old car, this can significantly lower your monthly payments!
After the lease is up, you're free to hand the car back and sign a new lease or buy it at a discounted rate. This option is perfect for people who want to avoid the hassle of financing and trading in cars every few years.
The Answer to "How Does Trading in a Car Work" Is Simple
Buying or leasing a new car is a huge decision to make. But as long as you take your time and get answers to questions like, "how does trading in a car work?" you'll be able to navigate the process easily.
Just remember that you don't have to accept an offer. You're always free to shop around and get offers from different dealerships in the area.
For more helpful tips on finding the car of your dreams, check out our latest posts.