Car show of new york 2013: 'HOT' Mercedes-Benz CLA Was Noticed in a Game
1946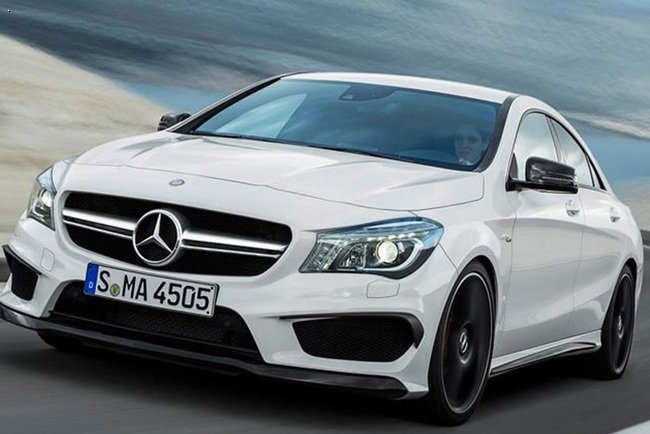 The first image of new 'stuffed' sedan Mercedes-Benz CLA 45 AMG became available. German manufacturer declassified appearance of the car, having published a screenshot to the game Driveclub which leaves for the PlayStation 4 console.
Mercedes CLA45 AMG sedan will be equipped by 2-L 4-cylinder turbo engine with power of 360 hp and peak torque of 450 Nm. The engine will work in pare with 7-speed robotized transmission and double clutch. Dynamic characteristics of 'hot' sedan are not popularized but it can be supposed that they will be similar to 'stuffed' hatchback A-class modification which disperses from a place to "one hundred" in 4,6 seconds and develops 250 km/h.
The world premiere of Mercedes-Benz CLA 45 AMG will take place in March during New York motor show. Car prices were not declared. Let's remind, the usual version of a sedan of Mercedes CLA was submitted on Detroit motor show. In Europe the car is offered at the price from 29 000 euros.
Welcome to car show of new york