Rolls-Royce is 80 years old but has got an engine of a supercar
1341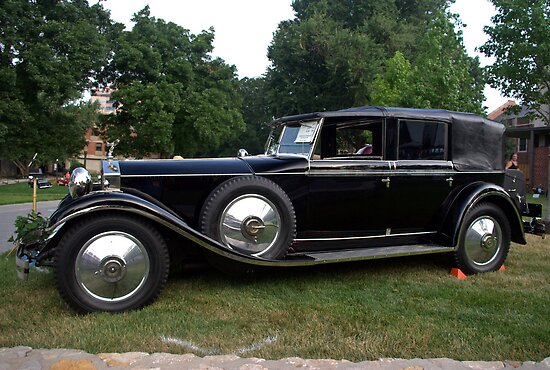 Rarity cars with ultra-modern equipment become more and more popular in recent years. But the Detroit tuning shop "West Michigan" has designed a really unique vehicle.
The engineers of "West Michigan" succeed in realizing a fantastic idea: they installed a V-engine of Dodge Viper issuing 500 hp under the hood of the retro car Rolls-Royce of 1930
However, the masters assert that the engine installation was not a big problem because of the frame structure of a vintage car. The most difficult thing was to adapt a modern engine to all old part of the car - a few "peripheral" devices, headlights and lamps, supplied electricity by the Viper-generator.
During the process of transformation the car got also air conditioning besides the powerful engine. The tuners leave most of the warning lights and signals (for example, about the switching on headlights).