Alpina D3 Bi-turbo at Frankfurt motor show
1273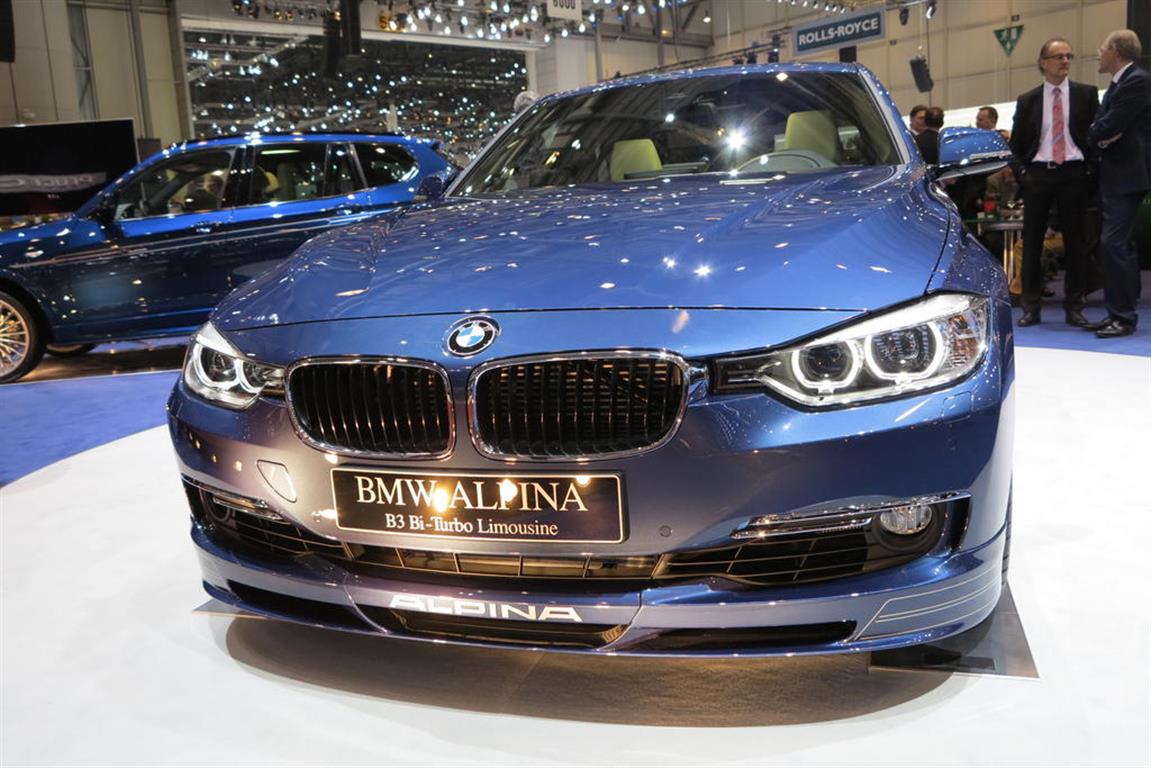 Alpina introduced a sedan and a wagon of the BMW the third series at the annual auto show, which takes place in Frankfurt this September. Both models are diesel vehicles. The auto manufacturer announced that these cars would not be planned to sell in some countries; by the way, the U.S.A. is among those countries…
Alpina has not concentrated on the economic fuel consumption despite the launching diesel vehicles. First of all, the carmaker worked at the power of cars; both a sedan and a wagon are equipped with a 3.0-liter six inline diesel engine twin turbo, which is able to issue the power of 345 horsepower with the torque of 516 lb-ft.
The cars are expected to be four-wheel-drive; however, we may hope to choose a rear-wheel drive model.
The D3 Bi-turbo can accelerate from 0 km/h to 100 km/h in 4.6 seconds. It is impressive enough.

ALPINA XD3 BiTurbo based on the BMW X3 at Frankfurt Salon 2013 IAA