Audi has announced prices for its 2015 Audi A3
1056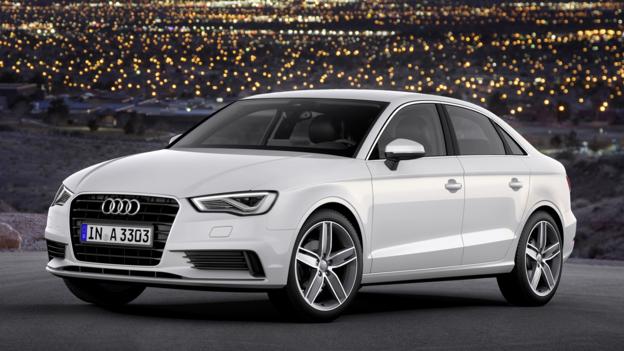 The novelty is planned to come on sale in the American car market next March; the 2015 sedan is at price of 30,795 dollars with shipping service. By the way, this price meets competition with CLA-class of Mercedes. However, the Sport back of A3 is expected to be more expensive.
Besides, the auto manufacturer is ready to offer customers A3 in convertible, sports versions and a variant equipped with eco diesel TDI engine. The Audi brand also may introduce a hybrid of this model.

The carmaker offers several types of powertrains for its novelty. There is a 1.8-liter engine TFSI, which is able to produce 170 horsepower, a 2.0-liter TDI engine issuing the power of 150 horsepower with higher torque than the previous unit does. The S3 model is equipped with a 2.0-liter engine TFSI, which can produce the output of 300 horsepower. All models will get the six-speed S-tronic gearboxes. The front-wheel-drive as standard.
Audi offers standard equipment includes bi-xenon headlights, LED daytime running lamps. The interior has leather seats, a panoramic sunroof and Bluetooth.
The additional features include LED headlights, 4G, the brand's Drive select chassis, drivetrain adjustment and the premium audio system (Bang&Olufsen).
The auto manufacturer hopes the new sedan will become more popular than hatchback models and even the Cabriolet.