International auto show in Guangzhou
1186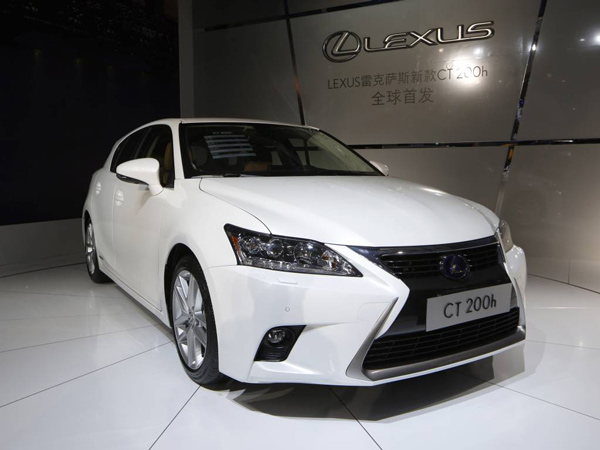 Do not forget about another largest international auto show in Guangzhou where the new Lexus CT 200h is introduced
Lexus presented its new Lexus CT 200h that is expected to come on the market in the coming months.
The presented car is the final model of the CT 200h, which gets redesigned back part and new 16 and 17-inch alloy wheels. Besides, the novelty has the increased body rigidity, modern suspension and improved aerodynamics. The new shock absorber and the back stabilizer bar provide comfortable driving.
The car is equipped with the previous 1.8-liter four-cylinder engine, which can produce 134 horsepower of the output. In addition, the novelty has a CVT and the brand's hybrid drive system.
We have no information about new types of powertrain; in any event, new types of engines will not be equipped until 2016.
However, one of the advantages is the fuel economy; the new Lexus consumes 43 mpg in city conditions and 40 mpg on highways.
The novelty is offered with six colors of body including red. Besides, customers may order a vehicle with the contrasting black roof.

The interior features include the modern multimedia system, a 4.2-inch touch-screen, a rear-view camera, the parking assist and the tire pressure monitor.
The CT 200h is available in the F Sport package, which includes 17-inch alloys wheels with ten spokes, the custom bumper, additional body colors and some features inside of a car.

2014 Lexus CT 200h