New Lexus GX 460 costs from 49,995 dollars
1040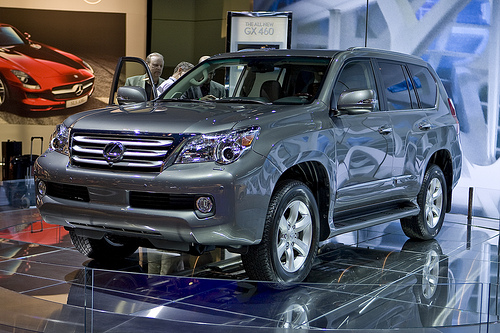 The Lexus brand has published some pictures of updated GX 460. We may notice that the car undergoes several radical changes in its appearance. Let us see at greater length.
The vehicle got the following redesign: the new aggressive grille, LED headlights were not changed, they are standard; a hood and a bumper became more shaped as they were before. The rear part got new lights and changed bumper.
In tote, the exterior of renewed GX 460 is more pointed than the current version that has not been changed since 2010. By the way, the Toyota Prado, a version of GX 460, which producing for the foreign markets, is also waiting for some updating soon.
The car interior was redesigned a little bit. The car gets the eight-inch touch-screen with the system of HD Radio, Real-Time Traffic and Weather updates. The higher packaging arrangements offer more options. The trim is made of a few different woods, including mahogany. There are ten airbags as the standard in the car.
There are no changings in powertrain or mechanical parts in the upgraded GX 460; it is equipped with a six-speed automatic gearbox and a 4.6-liter V-8 engine, producing 301 horsepower.
The auto manufacturer plans to replace the GX 460 by a seven-seat crossover TX until 2016.

New 2011 Lexus GX460