Increasing the selling of Mercedes cars
771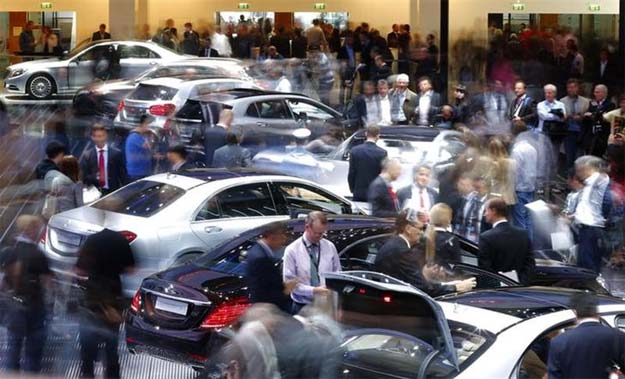 Mercedes-Benz announced its rising of sales for last month. In September, demand for Mercedes compact vehicles grew up especially in China, where customers were interested in the German brand's offer.
Sales increased by 16 percent in September, according to the official statement of the auto manufacturer, they succeeded to sell about 142,994 vehicles in short period. Import of cars went up to 1.06 million for nine months. It is up 10 percent.
The Mercedes-Benz brand sold record volume of cars just during one month. It is indeed extreme number for a short period.
According to this success, the carmaker seeks to next record sales this year.
The bestsellers are models of A-class, B-class and CLA; their sales went up by 68 percent during first nine months. Besides, the auto manufacturer plans expanding the range by producing a new compact crossover of GLA the upcoming year.
In spite of there are main Mercedes's rivals such as Audi and BMW in China, the carmaker could rise sales by 21 percent. In another largest car market in the world in U.S.A., Mercedes increased selling by 7 percent.
In the European market, the brand's selling went up 14 percent to 71,085 cars. While in Germany Mercedes could rise its sales just by 2 percent.
During this September both Mercedes-Benz and Smart got the increasing by 14 percent and sold about 1.13 million cars.

However, separate sales of Smart vehicles went down 8 percent because of the reducing of demand for two-seat cars. As a result, the auto manufacturer plans to improve the situation by launching more four-seat models next year.