Jeep Debuts Diesel-Powered Wrangler Rocks Star
2726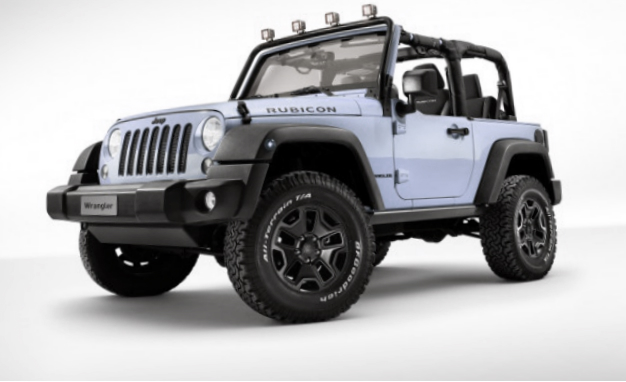 And in those valuable disorienting seconds, Chrysler needs to them to default to mouthing the word, "Mopar"--thus the mission of the yellowish Jeep touchdown in Geneva.
Beyond the word's difficult Rocks Star name, this can be your fundamental Wrangler Rubicon softtop with half doors, just using a kickin' 2.8-liter turbodiesel four-cylinder prohibited from our home jurisdiction. The school bus yellow color scheme carries to the steering wheel spokes, air-port passenger grab handle, and trimming, while the remaining inside, grille, gas cover, as well as the wheels go black.
A light bar/hoop fixed to the base of the A pillars means the windshield of the Rocks Star can not fold down, but in return you will receive four LED lamps that are square mounted proud and high . We all know just how much Wrangler owners hate square lights--see the anti-square headlamp vitriol slung in the YJ that is a genuine risk. While Chrysler isn't adding the diesel to Mopar's U.S. catalogue, the remaining components should be accessible shortly.
More news from this source: