Mercedes spends 2.7 billion dollars to expand the Chinese auto market
622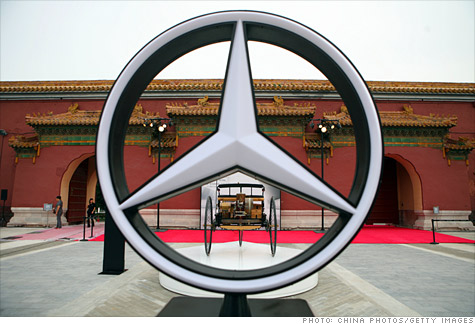 Within the next two years, the German auto manufacturer is going to produce about 20 new cars and updated vehicles in China. The main reason is to reduce recent effort with the largest car market in the world.
The Mercedes-Benz brand is ready to spend 2.7 billion dollars to increase the selling of cars in China. The company plans to sale about 300,000 vehicles per year until 2015.
China is the third auto market in the world after the U.S. A. and Germany, meanwhile there is the quite low percentage of the vehicle thickness. That is why Mercedes-Benz has the great chance to expand the manufacture and the growing sales there.
The Chinese auto market gives many opportunities for the German carmaker to develop because this market is increasing in the next few years.
At the Auto Show near Chengdu city, the redesigned E-class sedan will be introduced. Besides, the auto manufacturer will start producing sedans of S-class and compact SUVs by the next year.