Land Rover Defender 110 Reviews
Well, that was fast. Just two months past, Land Rover revealed the DC100, a notion that, it said, previewed the following generation of eco-conscious, modern Defender.
And now here it's: a shiny new Defender, closely along with a news release bearing odd, foreign words like 'processed', 'efficient' and 'diesel particulate filter'. A quick turn around really.
Actually, it's not. This isn't an allnew Defender, as you have undoubtedly saw with the assistance of one's eyes. This is really an extremely light revision of the almost - seventy year - old first Defender, treated and lightly massaged to a DPF see it throughout the brand new Euro V emissions rules. Carbon dioxide emissions are down (to a stillless-thansaintly 295g/kilometer for the more-wheelbase variants) and market is up.
Fear not. Nevertheless dangerous talk of efficacy, the Defender has not converted into a prim, moisturised, contemporary SUV. OKAY, there is a fresh acoustic guitar engine cover to lessen sound, but beyond that, here is the Defender: heavyduty suspension, ladder chassis, driving position straight-out the 50's.
Although new engine is a tremendous development to the old device, doing its work much more easily and chuntering gently rather than bellowing through the entire cottage, it's still a hairy old thing from the requirements of modern turbo-diesels.
Allow them. What else, bar maybe a Hilux, could try this?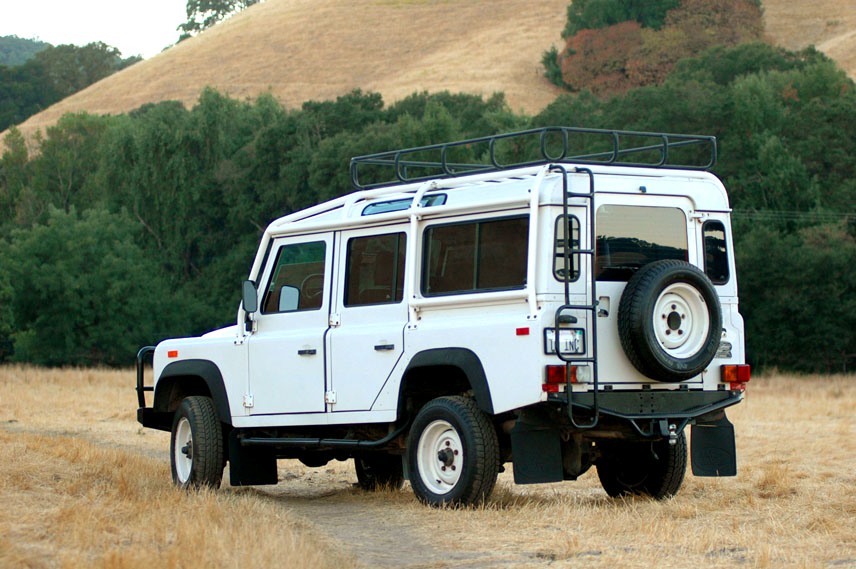 For the vast, vast majority of earth, a car's capability to beat a Himalaya likely rates a way beneath, say, a turning circle tight enough to enable you to really negotiate miniroundabouts.
But for those people who need a beast of burden, there is little to rival the Defender. This is actually the conclusion of the line.

Land Rover Defender 110
View Photos
View Videos